JM wrote:
Nice grab, Randy. Have fun with it.
Thanks. JM!
My major obstacle to overcome was installing the GK-3 pickup on my Washburn Gold Top and ensuring that it was installed perfectly with a 1mm gap between every string and matching the neck curvature.
The 1st step was to lower the bridge by .078" to make up for the thickness of the plate that holds the GK-3 pickup.....restring the guitar and check the intonation. So far.....so good.
2nd step.......install the controller. Piece of cake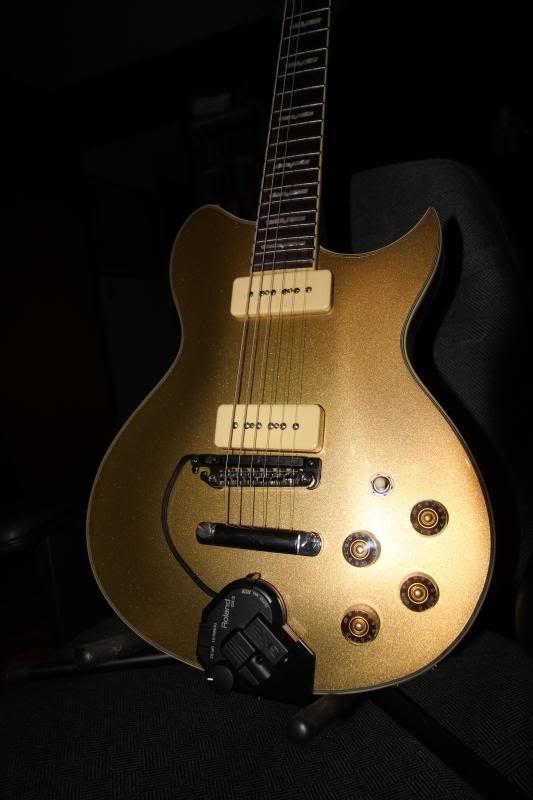 I think I have the pickup installed perfectly, but the proof will be when I actually plug it into the GR. I've read many a horror story online where many people have great difficulty getting the pickup to track properly and get a functioning signal to each string.
I might give it a go tomorrow....maybe not. I need to muster up some courage.
I hope I'm not boring the hell out of everyone here. My girlfriend doesn't want to listen to me when I want to talk about this stuff. I don't blame her.
lol