[quote="RZ"]Greetings. Among my maddening work days, I often take solace to various websites. Craigslist is one such site. Wednesday when I just needed a break, I popped on CL and hit the instruments. Some guy was selling a good looking cherry red Epiphone Dot (335), a 15 watt Marshall amp, a double guitar stand and 20' cord. We discussed and negotiated a killer price and I met him an hour later at a nearby gas station. We did the deal and I couldn't be happier. A Gibson 335 is way more than I need to spend, so this hits the mark. Going to take my time and get it setup properly and locate the right hard shell case. Very happy to add this to the arsenal.
I love RED!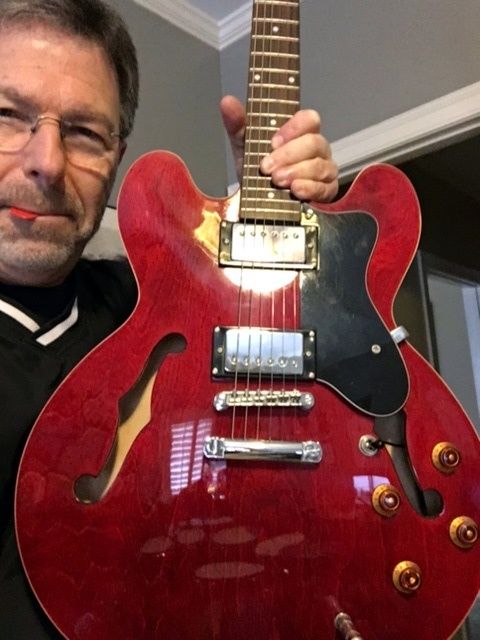 Great looking guitar Ron! There still is something about semi hollow body guitars that appeals me. Boy do I miss the Guild Starfire V that I once owned!
Ron, what's your secret to retaining your youthful look? With the exception of that red tongue you look the same as you did when I met you in 2004.